Denver Bathroom Flooring Trends In 2022
---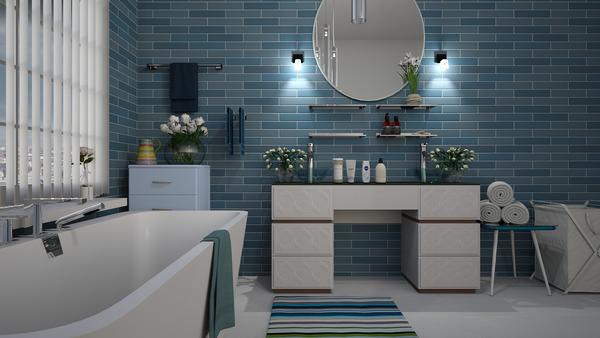 The home improvement market has skyrocketed in recent years and along with it the price of real estate everywhere. Whether you are upgrading existing features for personal pleasure or gain, if placing your property up for sale, the benefits can be tremendous. Some of the most beneficial and easiest areas to upgrade are surface materials. Typically covering a large portion of any room, electing to improve your existing surroundings can pay huge dividends. From flooring to walls, countertops and ceilings, electing to switch the current layout for any of these has the capability to dramatically change the appearance of a space.

A bathroom remodel can increase home value but it also tends to leave homeowners wanting to enjoy their new space. For this reason, targeting certain areas for improvement can be especially beneficial depending on your long-term outlook for the property. No matter if you are planning to sell or reap the benefits of an upgrade for years to come - installing one of the rising flooring trends within your home will benefit everyone.
Luxury Vinyl Tile (LVT)
Luxury Vinyl Tile (LVT) flooring is a relatively new material that instantly checks many of the boxes homeowners are considering when looking to upgrade their existing surface option. Especially in the bathroom, this water resistant tile is also scratch resistant and can mimic the look of hardwoods or other surfaces. With its versatility, LVT flooring has become a popular option for individuals all across the country.
Natural Stone
Another popular option is the plethora of natural stone materials which are also water resistant while providing many different design preferences for homeowners. Slate, marble, granite, sandstone, and many other natural options, all make for a quality flooring surface that may be used inside the bathroom to enhance your existing space.
Glass
Glass flooring isn't a new concept, but the advances in manufacturing have opened up this versatile option to many new homeowners. Able to be installed as either a shower bottom or natural flooring surface, the ability to keep glass clean make it a popular option - especially in the bathroom.

If ready to upgrade your existing flooring surface materials or create a new look entirely, we're here and ready to help move your bathroom project forward. Our specially trained experts can assist in helping you select the best design and all appropriate construction components. Natural Stone Sales has been serving the greater-Denver area for 15 years with a wide variety of differing available options for view in our showroom to help you get a better understanding of what any tile will look like by itself or in combination with your current bathroom or kitchen design.Come look and feel for yourself the wide variety of tile options available to choose from and determine with will fit exactly as desired. Our highly trained staff has been providing quality service and helping customers, completing installations, and even providing maintenance tips for many, many years. Contact us today at 303-777-7485 or visit the showroom and take a look for yourself.
Go Back