Denver Natural Stone: Material Selection And Application Considerations
---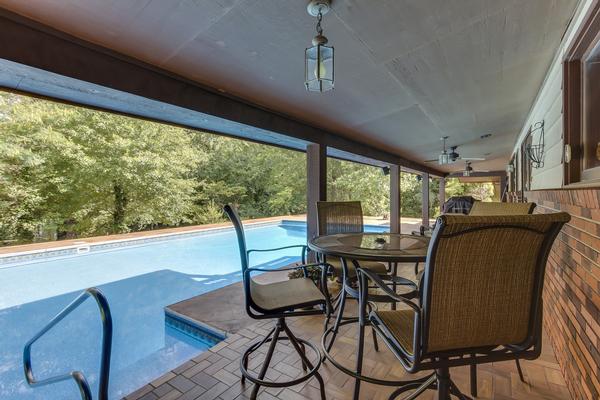 Denver Natural Stone: Material Selection And Application Considerations
Natural stone has long been used as a construction material option but it wasn't until improvements in manufacturing that it allowed a bit more versatility to become commonplace. Initially taking off as a kitchen countertop surface, the uses of natural stone have expanded into plenty of other areas within the home, including some spaces outside the walls. These advances in technology have allowed many homeowners to reap the benefits of an abundance of versatility.

Homeowners are continually finding new ways to incorporate the use of natural stone and each expands its functional use. Granite and trend transformations may have initially seemed to be the case, but as uses continually expand for natural stone, their impact is only growing. From countertops to pool decks, natural stone installation ideas are growing in homes across the country.
 
Installation
What started as a countertop has moved into other areas of the home and outdoor entertainment spaces as well. Due to natural stone's versatility, the opportunities are seemingly endless for areas of installation which can fit into any design style.
 
Color
Your choice of natural stone will impact the color selections available, but there are options available no matter your preferred hue preference. Understanding which color is needed and the best available natural stone to match is key in both interior and exterior design. 
 
Texture / Pattern
Depending on the natural stone selected, there are also alternative decisions which must be made. As a natural stone, many options will possess a certain veining or textured appearance which may or may not be the desired look for a homeowner. Ensure you are selecting an appropriate material based on these appearances for a controlled look across your space.
 
Purpose / Use
Natural stone has expanded its use outside the kitchen but finding which type fits where can be an important step for homeowners. As the range of availability increases, the variety of different applications also continues to rise. Being able to mix and match these stones into design appropriate places throughout the home can not only raise property values but also create warm and inviting environments in which to reside.

If ready to implement the use of natural stone inside or outside your property, then we're here and ready to help move forward. Our specially trained experts can assist in helping you select the best design and all appropriate materials. Natural Stone Sales has been serving the greater-Denver area for 15 years with a wide variety of differing available options for view in our showroom to help you get a better understanding of what any tile will look like by itself or in combination with your current bathroom or kitchen design.Come look and feel for yourself the wide variety of tile options available to choose from and determine with will fit exactly as desired. Our highly trained staff has been providing quality service and helping customers, completing installations, and even providing maintenance tips for many, many years. Contact us today at 303-777-7485 or visit the showroom and take a look for yourself.
Go Back