Denver Natural Stone: Best Places For Tile Inside A Home
---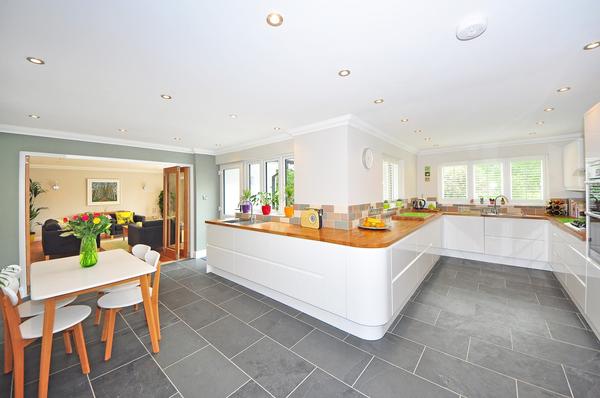 Denver Natural Stone: Best Places For Tile Inside A Home
Renovating an older home today can be one of the most profitable opportunities for individuals across the country. It seems that everywhere the housing market is booming and electing to make a profitable change can be a rewarding opportunity. One of the most popular changes involves surface materials and the implementation of natural stone. After forging its way into the construction scene as a quality countertop choice, natural stone has evolved into multiple applications and tile is one of the hottest options right now.

The versatility of tile is unmatched by many other surface materials. Not only can tile be used as a flooring option, but it may also be installed on the walls and other areas throughout a home. By understanding which improvements pay off, homeowners can focus on areas which may not only increase their personal experience within the residence but could also have an impact in the long run. By utilizing tile in these spaces, a high return and upgraded present existence are both attainable.

Entry Way
A high traffic area inside the home, any entranceway can benefit from the installation of tile as a flooring option. Not only is this material resilient to common wear and tear over time, but it is also easily cleaned. Being the barrier between an outdoor world and the interior of your home, having this versatile flooring option available can pay dividends for homeowners.
 
Kitchen
Any area where water exposure has potential should be handled with care and the kitchen
meets this criteria. By having a flooring surface option which not only can withstand any water
exposure, but also has the versatility to fit any interior design style should be recognized by the
homeowner.

Bathroom
In similar fashion, the bathroom should also be a place where natural stone tile thrives. Able to
be implemented as a shower, flooring, or backsplash material, the opportunities for natural
stone tile are seemingly endless.

Laundry Room
Another opportunity for homeowners to implement their natural stone tile preferences is within the laundry room. Another high traffic area, having a versatile flooring option can keep your space clean and clear. In addition, as an area which will likely see its fair share of dirty materials, understanding the flow of this space is important.

If ready to upgrade your existing surface or flooring options, then we're here and ready to help move your remodeling project forward. Our specially trained experts can assist in helping you select the best design and all appropriate materials. Natural Stone Sales has been serving the greater-Denver area for 15 years with a wide variety of differing available options for view in our showroom to help you get a better understanding of what any tile will look like by itself or in combination with your current bathroom or kitchen design.Come look and feel for yourself the wide variety of tile options available to choose from and determine with will fit exactly as desired. Our highly trained staff has been providing quality service and helping customers, completing installations, and even providing maintenance tips for many, many years. Contact us today at 303-777-7485 or visit the showroom and take a look for yourself.
Go Back